Family Dentistry in Naperville
Wouldn't it be nice if you had a family dentist who could take care of every member of your household? It eliminates the hassles involved with traveling to many specialists. Also, family dentists become like a member of your family, providing a wide range of dental services to ward off tooth decay and dental damage. Here are a few of the services our family dentist in Naperville like Dr. Weyneth provide, and how they can help your each member of your crew.
Preventive Dentistry
Our family dentist specializes in preventive dentistry. They provide routine dental exams, cleanings, protective sealants, and fluoride varnishes. An early focus on preventive dentistry can help your child to develop strong and healthy teeth.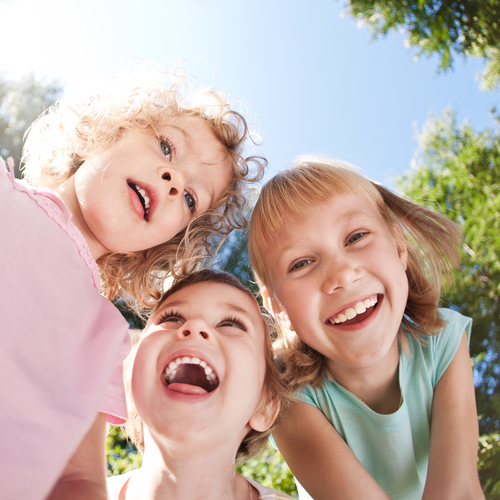 Emergency Dentistry
You never know when a child will suffer a debilitating dental injury. This is why a family dentist in Naperville is so important. Family dentists that offer emergency dentistry can help with things like chipped or knocked out teeth. They can also assist with dental concussions and toothaches, providing relief and preventing long-term damage.
Dentistry for Teens
Sedation Dentistry
Dental-related anxiety is common in young adults. To help, Naperville family dentists like Dr. Weyneth provide sedation dentistry. From nitrous oxide to IV sedation, we can make it possible to relax or even sleep during scary dental procedures.
Invisalign
Living with crooked teeth can be intimidating. But, many family dentists offer orthodontic services like Invisalign in Naperville. Invisalign trays are nearly invisible, completely removable, and fast. It helps teens to enjoy a more beautiful smile during those important formative years.
Dentistry for Adults
Whether you need to have a gap filled or you are living with serious dental discoloration, cosmetic dentistry in Naperville can improve your smile. Our Naperville family dentist offers teeth whitening, Lumineers, and even full crowns. Family dentists can also help patients to resolve issues like misshapen teeth or jagged gum lines.
Missing teeth causes the natural jaw tissue to resorb, which can weaken the periodontal arch and pave the way for more loss. Fortunately, dental implants prevent bone loss while restoring form and function to the smile. Our family dentist in Naperville can help with dental implants. They are false teeth that are permanently anchored into place with special dental posts.
Our family dentist also offers all-porcelain crowns. This creates a realistic way to resolve problems like damaged, discolored, or misshapen teeth. Porcelain crowns can also support things like partial bridges, replacing missing teeth.
Dentistry for Seniors
Gum disease is a serious progressive dental condition that can cause tooth loss and full body inflammation. It's one of the most prevalent diseases affecting American adults and seniors. Our Naperville family dentist can help to treat gum disease, protecting your smile and your health.
Seniors experience a range of unique dental problems, ranging from dry mouth and gum recession to worn teeth and dental discoloration. To help patients to improve their oral health, Dr. Weyneth provides a special "50 and Better" dental care program to improve senior dental care.
The Importance of Having a Family Dentist
Having a family dentist in Naperville is about more than simplifying your schedule. Over time, family dentists become familiar with your family medical history, helping them to improve their quality of care. When a dentist understands common risk factors, they are more likely to spot dental issues that could impact your teeth. This helps in saving you time, money, pain, and frustration. Family dentists also create a warm and welcoming environment where your entire family will feel comfortable.
Schedule Your Family Checkups Today
Is your family due for a round of checkups? Schedule appointments with one of the best dentists in Naperville, Dr. Weyneth. He is a dental professional, dedicated to superior dentistry and creating an excellent patient experience. tThere is a reason that patients throughout the greater Dupage County area turn to this Naperville family dentist. To make an appointment for you or one of your family members, schedule an appointment here or call us today!