Complete Smile Makeover in Naperville
A complete smile makeover, in Naperville, involves using a number of cosmetic dental procedures to help you achieve that perfect smile you've always wanted. We are going to take a look at some of the different procedures that may be involved.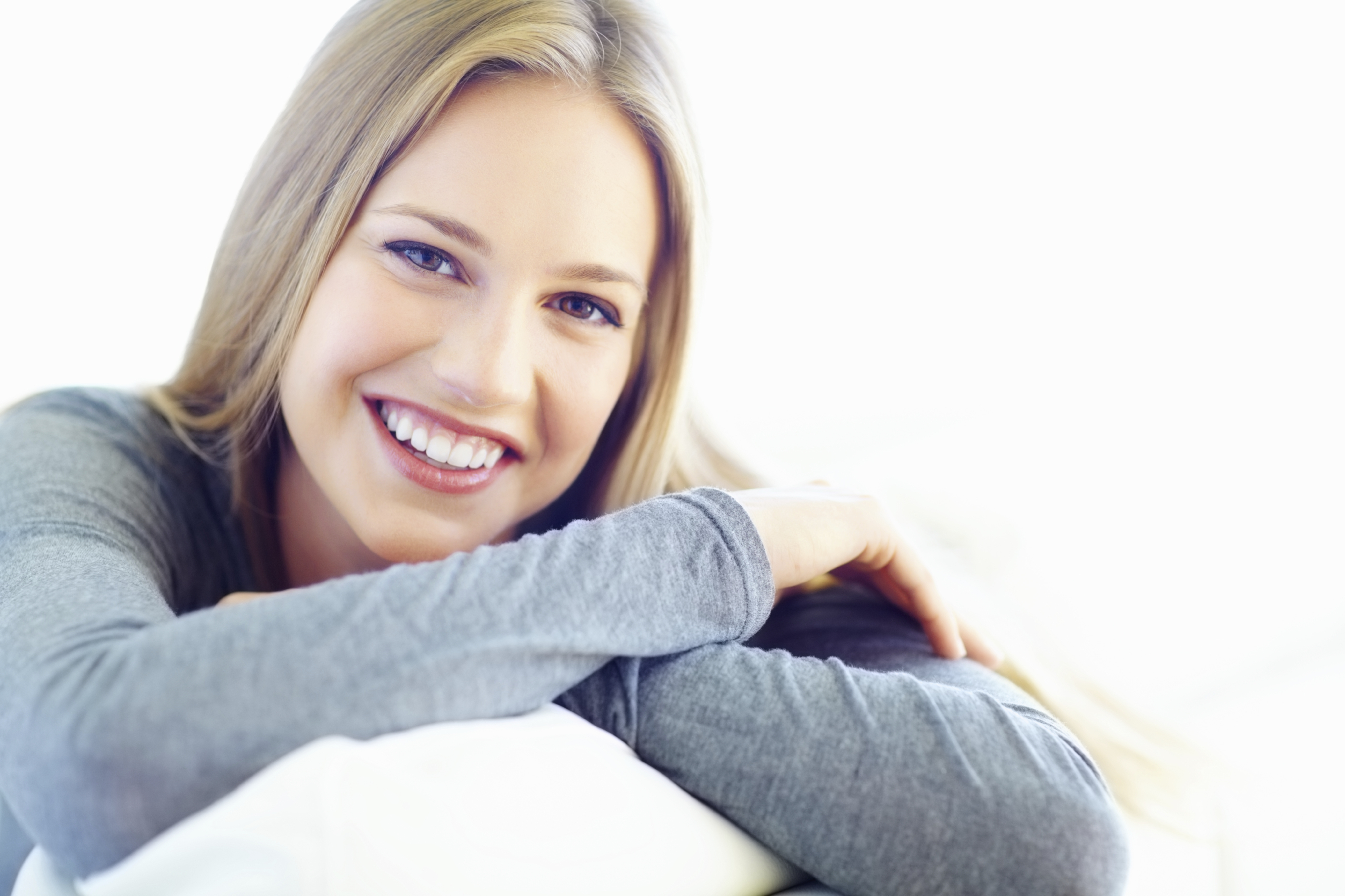 A Complete Smile Makeover Will Help You Achieve That Perfect Smile You've Alwas Dreamed Of!
Request My Appointment
Dental Implants
When a nervous patient has avoided going to the dentist for some time, the possibility of lost teeth due to gum disease and tooth decay are very real. However, if this has made you feel self-conscious about your teeth and your smile, you have nothing to worry about. Dental implants exist for this exact scenario.
Dental implants can potentially replace everything from just a single tooth to every tooth. They also have the ability to bind to the living bone tissue – helping to act as a foundation to other dental components like dentures, dental bridges and crowns. They also help to prevent any further damage to other surrounding teeth too. And you won't even notice the difference as they are just as effective as your natural teeth.
However, you may be concerned about the potential pain that can result from the dental procedure to fit the dental implant or implants. Thankfully, the procedure will be performed under a local anaesthetic – meaning that the procedure will only have minor discomfort. And while there is the possibility for a small degree discomfort after the procedure is performed, this can be easily countered with general painkillers prescribed by Dr. Weyneth.
Teeth Whitening
Modern dentistry has dramatically improved the quality of dental work and the way in which it is delivered. There are all sorts of dental services to help make your teeth look amazing. One such example can be seen via teeth whitening. If you haven't been to a dentist in many years due to anxiety, you may be self-conscious or concerned about how your teeth look. Teeth whitening is one of the remedies to help build up your confidence.
Generally our smile is one of the first things that people tend to notice and remember about us. We don't feel confident about our smile if our teeth aren't white. So teeth whitening does what it says by taking your discoloured teeth and making them whiter. The ways by which this is done by Dr. Weyneth are completely unobtrusive – making it a great way for nervous patients to transform their teeth.
Teeth whitening has become increasingly popular. But, what exactly does teeth whitening entail? First of all, no dentist that value their reputation is going to advise that you undertake any sort of teeth whitening procedures if they're not right for you. That's why it's important to consult with Dr. Weyneth before you take the plunge to improve your smile.
The most common method is the use of a whitening gel that is placed on your teeth and a UV light is used to maximise the effectiveness of the gel. It's really a very simple procedure, but undergoing the treatment at Sherman Oaks Dental in Naperville will ensure that any problems that might arise can be detected. For instance, it's true that some gums will be more sensitive to the gel than others, and this may actually be more akin to irritation than mere sensitivity. Dr. Weyneth will be able to ensure that if you feel any extra sensitivity it can be resolved while at your appointment. If you have any concerns about the teeth whitening process, it's best to discuss them with a Dr. Weyneth as he will work to ensure you have the whitest smile possible.
Invisalign
Braces can be pretty intimidating – especially to those who are nervous about sitting in the dentist's chair. The fact that braces are not easily removed makes it even more of a nuicance for many patients. But if you're motivated to straighten your teeth, you may feel that there's no other option. However, that is no longer the case! Invisalign is the modern, non-intrusive alternative. You will see that Invisalign offers a number of advantages over traditional braces.
For many patients, there's a lack of comfort that comes from having wires inside their mouth. This includes not only the fitting process, but also from general everyday discomfort that could last for the years that the braces will need to be in place. However, Invisalign offer patients, who are opposed to braces, a way out. That's because Invisalign is removable and doesn't require any sort of instalment. You just pop the tray in, and you're also able to remove it when needed unlike braces that utilise wires which stay in place and cannot be removed.
Additional Options
Above are just three of the main services that are popular with people that are looking for a complete smile makeover. You also have additional options available as well such as composite dental bonding and dental veneers. No matter what happens, it is important to choose a Naperville dentist with a lot of experience. Dr. Weyneth will consider everything from your lips and gum tissue to your teeth and skin tone in order to determine the best cosmetic dental services for you. This could be the color of your teeth, or it could be anything from missing teeth to alignment, spacing, and more.
Schedule An Appointment Today!
If you are interested in a complete smile makeover, now is the time to schedule an appointment with Dr. Weyneth to have the perfect smile you have always dreamed of! Our team looks forward to meeting with you and helping you achieve your goal of a beautiful smile!
Why Choose Sherman Oaks Dental?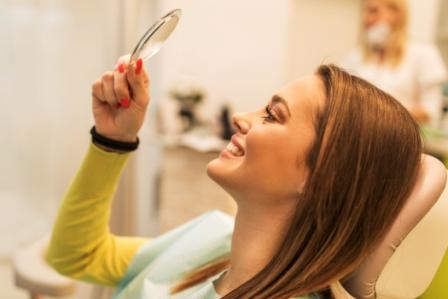 We are one of the leading cosmetic dentists in Naperville. Your comfort and happiness in your smile is our goal! When you come into our office, you can expect the best care and concern for your safety and satisfaction. We will listen carefully to your teeth whitening goals, and help you develop a treatment plan that works with your whitening goals and your budget.
Dr. Weyneth has many years of experience performing teeth whitening in Naperville. He can help you get beautiful, whiter teeth in just one session! Our technology and methods are safe and extremely effective, with long-lasting results. To learn more, schedule an appointment today!
Request My Appointment