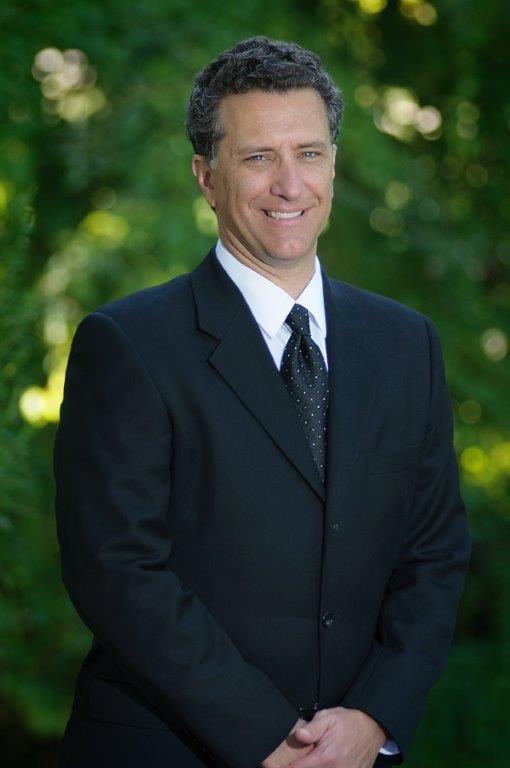 Meet Sherman Oak's Naperville family dentist, Dr. Bryan Weyneth. He built his reputation based on uncompromising clinical excellence. Since graduating from dental school, Dr. Weyneth has consistently paid meticulous attention to detail with a warm, gentle demeanor. He is a proud graduate of the University of Illinois College of Dentistry. Dr. Weyneth places a strong emphasis on cosmetic dentistry in Naperville. He also focuses on complex dental reconstruction and complete dental care. Dr. Weyneth has devoted more than 17 years to developing this Naperville family dental practice. He has built this practice to combine art, science and technology with personalized care.
Request My Appointment
Dr. Weyneth is board certified with the State Dental Board of Illinois, Midwest Regional Board of Dental Examiners. He has completed certification courses for Invisalign and Lumineers in Naperville. He also holds active memberships in several dental associations. The list includes the Academy of Cosmetic Dentistry, Chicago Dental Society, American Dental Association, American Association of Dental Sleep Medicine and the Illinois State Dental Society.
Originally from Oak Forest, Dr. Weyneth now resides in Naperville, Illinois with his wife, Lida, and their three children. When he's away from Sherman Oaks Dental, he will typically be spending his time outdoors. He enjoys a game of tennis, a mountain with fresh powder for skiing and a sunny day on the golf course.
Dr. Weyneth's Affiliations Include:
Services Available At Sherman Oaks Naperville Family Dentistry
Your smile is important. It increases your confidence and self-esteem. Issues with your teeth can knock your confidence. We will work with you to enhance the appearance of your teeth and maintain their natural beauty. We offer a variety of cosmetic dental procedures, including teeth whitening, porcelain veneers, as well as full reconstruction.
Keeping a healthy smile and excellent standards of oral health are achieved by taking good care of your teeth at home and with regular visits to our office. This will help to prevent problems before they occur. We offer necessary exams which are focused on keeping your teeth clean and monitoring for the early signs of cavities and gum disease. Dr. Bryan Weyneth is a highly experienced dentist in the field of oral appliance therapy for the treatment of snoring and apnea. We will screen your particular situation and discuss if oral appliance therapy is right for you. Let us help you obtain a quiet, restful night's sleep!
Looking after your natural teeth is important to us at Sherman Oaks Dental, however, when a tooth is lost, the gap left needs to be addressed. Without filling the gap, the teeth surrounding it may start to move inward, and you are also opening your mouth up to infections and tooth decay. Dental implants replace lost teeth with a titanium post holding a replacement tooth, which restores the function and the look of your missing tooth.
In the past, it used to take repeated visits to your dentist to complete full-mouth reconstruction. Due to advancements in dental techniques, we can place implants in just one day.
If your teeth require straightening and dislike the idea of conventional braces, Invisalign provides an effective solution that is less noticeable. These clear plastic aligners fit neatly into your mouth. They can easily be removed before eating, drinking, or brushing your teeth.
Prevention through a consistent oral hygiene routine is the first priority to avoid gum disease and periodontitis. However, if gingivitis and periodontitis do occur, we will provide a solution to suit your needs. These may include deep cleanings, laser treatments, or other state-of-the-art treatment modalities. Robust gum health is one of our top focuses at Sherman Oaks Dental.
If you have chipped teeth, gaps between teeth, or uneven gums, these can make you feel like hiding your smile away. Lumineers are a quick, easy way to create a brilliant smile without the need for anesthesia. Lumineers are porcelain veneers from Cerinate that can be applied in one comfortable treatment. If you are not a suitable candidate for Lumineers, we offer porcelain veneers, and, though they may require a more involved preparation session, the result is very similar to Lumineers.
If you have a toothache, a broken or knocked-out tooth, or another dental emergency, Dr. Weyneth is committed to the general dental care of our existing patients'. This service is available to you for an emergency, even outside our regular office hours.
For new patients with an urgent need for dental care, we schedule you during our regular office hours as a matter of priority, providing the first possible open spot to be seen as quickly as possible. Follow the instructions on our Emergency Services page and call us for an appointment.
The dentist's office can generate a lot of anxiety or fear for many. At Sherman Oaks Dental, we aim to make your experience as easy as possible. We can provide nitrous oxide to our patients who need it, making their time in our office relaxed and free from stress or fear.
Even before your child has visible teeth, their dental health is something that of the utmost importance. Bringing your child for regular fun and stress-free visits to our Naperville dental office for a check-up is vital.
Poor dental health in your senior years could raise the risk of heart attack and stroke. At Sherman Oaks Dental, we evaluate the special needs or challenges of our 50 & better patients and customize treatment to your specific situation. If you suffer from dry mouth or sleep apnea, have stained, worn, or discolored teeth, or are experiencing trouble with old bridges, crowns, or fillings, Drs. Weyneth will keep your smile as healthy as possible.