Dental Veneers In Naperville
Do you dream of seeing a flawless, radiant smile when you look in the mirror? Are you looking for an effective solution for staining, chips or misaligned teeth? If so, have you thought about dental veneers? An increasingly popular cosmetic dental treatment, veneers are a versatile option for patients who are eager to enjoy natural-looking, beautiful smiles. Porcelain veneers create stunning results and they are designed to last. If you'd like to learn more, here's everything you need to know about dental veneers in Naperville.
What Exactly Are Dental Veneers?
Dental veneers are a cosmetic dental treatment, which is famed for producing perfect, luminescent smiles. Veneers are custom-made shells, which are applied to the surface of the teeth. These shells are usually made from porcelain, and they are bonded to the natural tooth to create a brand new aesthetic. Veneers are ultra-thin, and they are very delicate, but also incredibly strong. They are stain-resistant and they are built to last for several years. Bespoke veneers are shaped to create the smile you dream of, and once in place, you'll be amazed at the difference.
Dental veneers are a hugely popular cosmetic solution for clients looking to overhaul the look of their smile without spending hours in the dental chair. They are one of the most versatile treatment options out there, providing benefits for those with:
Chipped teeth
Worn and uneven teeth
Misshapen teeth
Misaligned teeth
Gaps between the smile
Discolored teeth
As the demand for veneers has increased, and technology and the development of materials have modernized and evolved, new techniques and systems have become available. Today, veneers look incredibly natural, and they are made from ceramic materials that provide unrivaled translucency and durability. With brand new veneers, you can enjoy the best of both worlds: a smile that looks spectacular that will stand the test of time.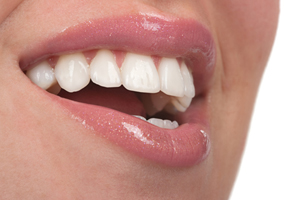 If you long for a more attractive smile, or you have cosmetic imperfections that you'd like to address, veneers could be an excellent choice.
What Are The Benefits of Dental Veneers?
Modern dental veneers offer a host of benefits and they are capable of achieving jaw-dropping transformations. Here are some of the benefits you could enjoy if you choose to have dental veneers in Naperville.
Speed
Veneers offer a speedy solution for cosmetic flaws and imperfections. Unlike other restorative therapies and services, including bridgework and mouth reconstruction, which can take weeks, veneers can be bonded to the teeth very quickly. In some cases, it can take just one hour to create and fit new veneers, while in others, treatment will involve two sessions around 2 weeks apart. The speed of treatment means that you can enjoy your new smile in no time and that you don't have to take multiple days off work.
Natural beauty
The natural look has become hugely popular in the last five years. Dental veneers, which are made from ceramics that look similar to natural teeth and boast a beautiful iridescent finish, are ideal for clients who want a brilliant, white smile that doesn't look overdone or artificial.
Versatility and flexibility
Veneers are a very versatile cosmetic treatment option because they address a broad spectrum of common aesthetic issues. They're also a flexible solution. You can have a single veneer fitted to conceal a chip or a full set to create a brand new smile, for example.
Simplicity
The treatment process is very simple, and involves bonding the veneers to the natural tooth surface. There are rapid and traditional techniques on offer, but both are straightforward, and you won't have to worry about pain or discomfort.
Durability
If you've got the smile you've always dreamed of, it's natural to want to enjoy that feeling for as long as possible. Modern veneers and cements are strong and durable, as well as aesthetically pleasing, and they are also stain-resistant.
Are dental veneers a good option for me?
If you long for a more attractive smile, or you have cosmetic imperfections that you'd like to address, veneers could be an excellent choice. Veneers offer rapid results, they're suitable for a wide range of patients, and they produce staggering outcomes. If you like the sound of veneers, we'd be happy to talk to you about this treatment in more detail and run through some alternatives based on your individual needs and preferences.
How Can I Find Out More?
If you're interested in finding out more about dental veneers in Naperville, why not get in touch with us and schedule an appointment today! Dr Weyneth can provide you with more information and our team will help set up a consultation at a time that's suitable for you. Call us at (630) 473-3843 to book an appointment today!