Get Long Lasting Crowns in One Visit with CEREC® at your Naperville Dentist!
CEREC® - the Latest in Dental Crown Technology
At Sherman Oaks Dental, we are proud to provide CEREC® 3-D Technology to those of our patients in need of dental restorations. The CEREC® system uses a 3-D camera to create a digital image, instead of the traditional method of creating an impression. Then, computer-aided design (CAD) software is used to design and create a precise restoration that is specific to your dental needs.
By using CEREC® Technology, we can: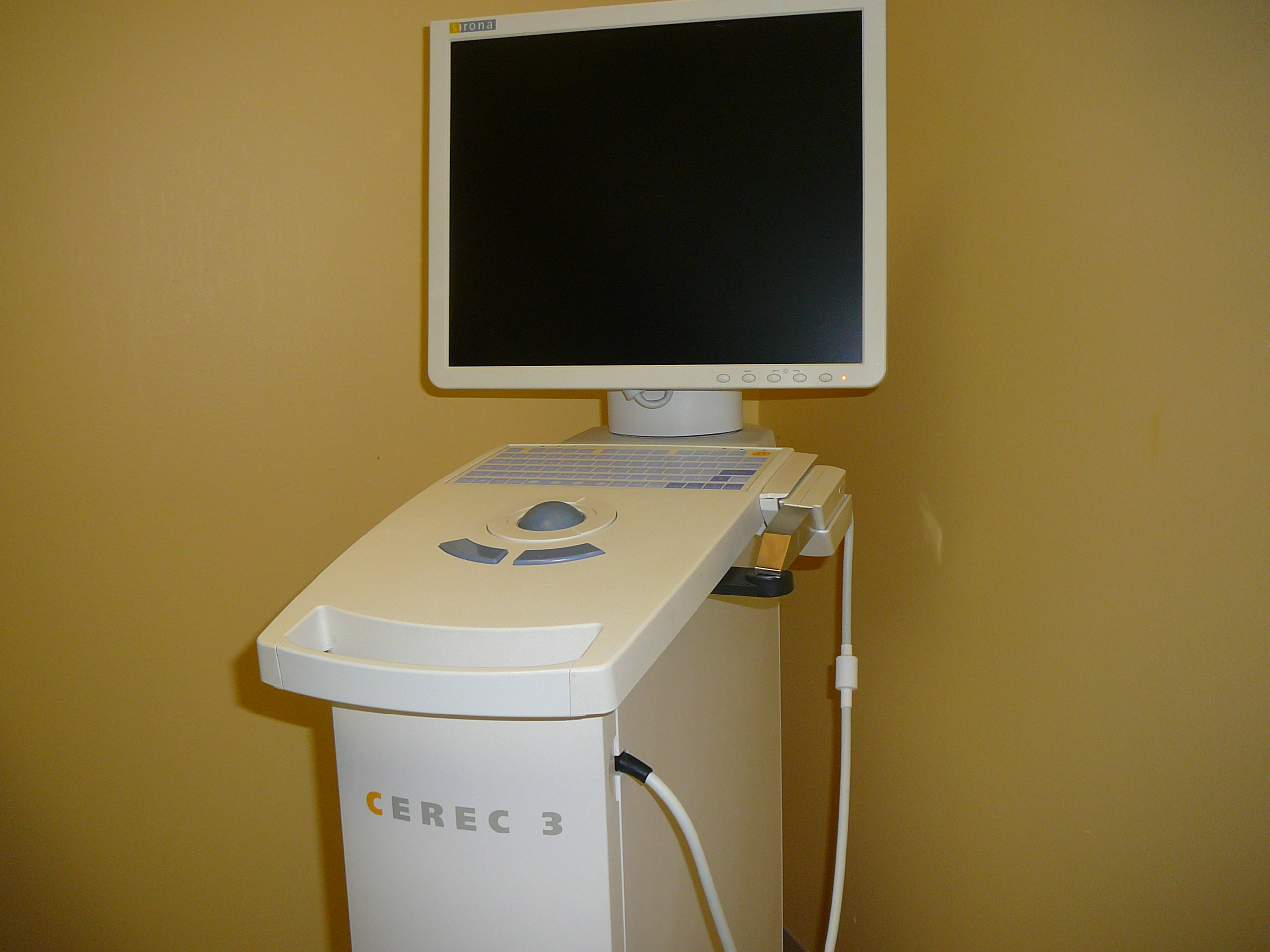 The Revolutionary CEREC® Machine
Fabricate custom, high quality crowns on-site instead of using an outside laboratory.


Eliminate the need for temporary crowns.


Save patients time previously lost by the need for multiple visits for impressions and crown fittings.


Match the color of the crown precisely to the color of your natural teeth.
Since CEREC® lets our dentists design, fabricate and place a ceramic restoration in just one visit, you save time and money – while receiving the best that restorative dentistry has to offer!
What do our patients say about their CEREC®?
"Most Pain-Free Crown…"
"Before becoming a patient at Sherman Oaks, last year I had to have two crowns put in by another local dentist. The experience was horrible. I was there for many hours often left alone and not sure why, in excruciating pain, bled significantly, and felt like my mouth had been through a war for days after. Not only that, I had to endure the same situation numerous times over several months before the process was actually finished, each time with the same horrible experience. And guess what? After all that it wasn't done properly and the crown was feeling loose!! That's when I decided to go to Sherman Oaks and I had an entirely night and day different experience. I felt exactly ZERO pain, was kept in the know from the moment I arrived until the moment I left — just 2 hours from the time I sat in the chair — and the procedure is 100% COMPLETE. I already have noticed a difference and just a few hours later I feel great. I hope I don't need to get any more crowns, but if I do, I won't be so nervous because I know the process will be easy and mostly pain-free with Dr. Bryan at Sherman Oaks Dental. Thanks!"
Contact us for more information on this high-tech system.
CEREC® is a registered trademark of Sirona Dental Systems.