Meet Your Naperville Family Dental Smile Team
You'll Love Your Dental Home
With A Smile Team Who Cares!
We are very focused on making all our patients feel right at home! We put your needs first to achieve efficient and comprehensive treatment. Our skilled and trained staff, strives to provide energetic and fun-loving service to each patient. We offer several dental services to Naperville, including cosmetic dentistry, general dentistry, and care for the whole family. Each member of our treatment team is a registered assistant.
Our office staff has years of experience in treating patients with the highest level of care. We strive to stay abreast of the latest in technological advances. We achieve this by regularly attending continuing education courses and seminars. Meet our team and see why we offer the best dental care in Naperville!
Values We Embrace:
Compassion
Service Excellence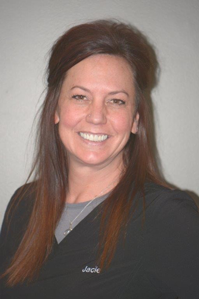 Jacie Klaisle – Project Manager, Dental Assistant
Hello, my name is Jacie Klaisle. I am a lifelong Naperville resident. I joined Sherman Oaks Dental in 1997. Over the years you have seen me in many different roles. I have assisted the doctors, handled patient insurance claims and managed accounts receivable. Currently, I am working part-time in accounts payable, am working from home on marketing projects and many other office tasks. The best part about my job has been getting to know all of our patients and families, while seeing the changes at Sherman Oaks through out the years. When I am not working, I spend most of my time taking care of my two active boys and my husband.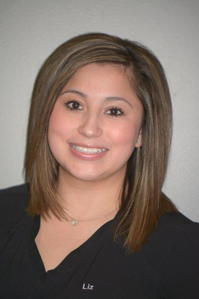 Liz
I have worked in the dental field for 7 years and I enjoy every day I'm at the front desk helping our patients with all of their dental needs. It is a remarkable experience to see first hand the effect Dr. Weyneth's gentle and complete dental treatments make in complementing our patients smiles. When I am not at the office, I am at home keeping busy with my husband and our three kids. Any questions in English or in Spanish? Just ask me, I am always available to help our patients achieve the best dental experience they have ever thought possible.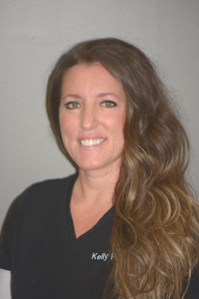 Kelly
I've been a dental hygienist since 2007 and still love what I do every day!  I am passionate about providing gentle and thorough care to my patients and helping them achieve optimal oral health.  My skills go beyond just cleaning teeth, I am very knowledgeable with TMJ issues as well as whitening procedures and I love seeing the difference we can make in a person's smile!  Being a part of the Sherman Oaks team has been very rewarding, Dr. Weyneth and his staff are very welcoming and have made me feel right at home as they do with all their patients.  When I'm not working, I'm busy taking care of my son, I love being outdoors, camping, going on road trips, and spending time with my big family.
Schedule An Appointment
Now that you have met our family. We look forward to getting to know you and your family at your new dental home. Schedule an appointment with us today!