New Patient Information
Financial
Our office is making a concerted effort to keep the cost of your dental care down, so that you and your family can receive quality, individualized care. In order for us to achieve this goal, payment at the time of your dental visit is preferred. We will accept cash, check or Master Card and Visa.
Insurance
Our practice accepts most dental insurance programs used by major employers in our area. As an additional courtesy to our patients, we are able to file for most insurance companies and accept assignment of benefits. We ask you to pay your estimated co-pay (the amount not covered by your insurance plan) at the time of service. We also stress that insurance is an agreement between you and your insurance company, and that you are ultimately responsible for paying in full for all services you receive.
Financial Assistance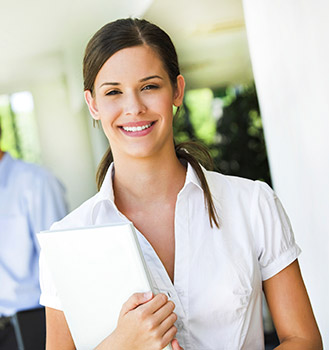 Our goal is to not let expense prevent you from benefitting from quality care you desire and need.
Our goal is not to let expense prevent you from benefiting from the quality of care you desire and need. When the dental treatment needed exceeds your budget, our financial coordinator can assist you in making alternative arrangements. We offer in office payment plans and third party financing companies. Care Credit is available to all qualifying patients. It takes less than 5 minutes to be approved on-line, while you are at our office or your home. Care Credit is interest free for 12 months, allowing our patients to set up a convenient payment plan to meet their individual needs.
Our office is committed to helping you maximize your insurance benefits. Because insurance policies vary, we can only estimate your coverage in good faith but cannot guarantee coverage due to the complexities of insurance contracts. Your estimated patient portion must be paid at the time of service. As a service to our patients, we will bill insurance companies for services and allow them 45 days to render payment. After 60 days, you are responsible for the entire balance, paid-in-full. If you have any questions, our courteous staff is always available to answer them.
Frequently Asked Questions
Q. How often should I see a dentist?
A. The American Dental Association (ADA) guidelines recommend visiting a dentist at least twice a year for a checkup and professional cleaning. Our office also recommends a minimum of two visits per year.
Q. What should I expect during my appointment?
A. One of our staff members will compile your medical and dental history during your first visit. We will then examine your teeth and gums, screen you for oral cancer, make X-rays of your teeth as needed and complete a TMJ (temporomandibular or jaw joint) exam. After we review your dental profile, we will discuss a diagnosis with you. If treatment such as a root canal (endodontics), braces (orthodontics) or oral surgery is needed, we will plan to treat you in our office or refer you to a specialist. We will discuss your options for treatment and fee payment and help you determine the best plan to fit your needs.
During regular follow-up visits, we will examine your teeth and gums, screen you for oral cancer, clean your teeth and make plans for treatment, as needed. We will discuss any pain or problems you may be experiencing and answer any questions you may have.
Q. What does "painless dentistry" mean?
A. Painless dentistry is a means of ensuring your total experience in our office is as stress-free and pain-free as possible. We will discuss treatment options that may require no local anesthetic and whenever possible, alleviate pain by the means most comfortable to you.
Q. What if I have an emergency?
A. Please call our office as soon as you determine that you have a dental emergency. We will be glad to work you in to our schedule if you have a dental emergency during regular business hours. After hours, over the weekend and during holidays, please call our office for the doctor's emergency contact number.
Q. Are payment plans available for my dental treatment?
A. Yes. We accept many types of dental insurance and will process your claim for you upon receipt of your co-payment. We offer a low interest rate payment plan and also accept most major credit cards, including MasterCard and Visa.
Care Credit is Available to all qualifying patients. It takes less than 5 minutes to be approved on-line, while you are at our office or your home. Care Credit is interest free for 12months, allowing our patients to set up a convienent payment plan to meet their individual needs.
Q. Can the dentist whiten my teeth?
A. There are several methods available for whitening the teeth: in office, overnight or daily. Brite Smile teeth whitening is done in our Naperville office. One session generally lasts one and a half to two hours, and you can read or relax during the treatment. For overnight bleaching, Sherman Oaks Dental will make an impression of your teeth and create custom mouth trays that fits your bite. Each day you fill the mouth trays with a small amount of whitening gel and wear it overnight or for a few hours during the day. The overnight whitening process takes approximately two weeks.
Other over-the-counter daily whitening products are available, but it is important to use any whitening product only under the supervision of our dentists. To achieve the whitening results you desire, the ADA recommends that you seek the professional advice of your dentist, including examination and diagnosis of the cause of tooth discoloration, before you begin any whitening program.
Q. What if I have a gap in my teeth, a chipped tooth or teeth that do not respond to normal bleaching methods?
A. Porcelain veneers are designed to look like your natural teeth and are individually and permanently attached to the fronts of your existing teeth. Bonding utilizes a composite material made of plastic to fill in areas of your teeth and correct chipping and shape problems. Both porcelain veneers and bonding are color-matched to the rest of your teeth.
Call us today at (630) 369-5225 to request an appointment!