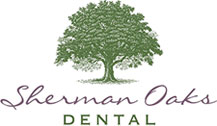 1100 Sherman Ave., Suite 103
Naperville, IL 60563
Naperville Cosmetic Dentist
Cosmetic dentistry in Naperville, IL is important for many reasons, including your oral health. Many of the same problems that make teeth unsightly also create opportunities for bacteria to affect your teeth and gums. For example, crooked teeth are more difficult to clean, which can cause gum disease. However, straightening the teeth with orthodontic care improves the look of the teeth—and helps to keep them free of disease. Cosmetic dentistry can also improve your confidence and your life, from extra opportunities at work to meeting people more easily.
Read Our Reviews
Where we treat you like family
Every member of our hand-picked team is committed to providing you with exceptional skills, experience and expertise. Some of the services we offer include:
Cosmetic Dentist in Naperville, IL
Dr. Weyneth offers general, family, and state-of-the-art cosmetic dentistry in Naperville, Illinois. As a graduate of the University of Illinois College of Dentistry, Dr. Weyneth spent years honing the art and science of cosmetic dentistry in Naperville. To better serve you and your entire family, Dr. Weyneth has also taken specialty courses on Lumineers and Invisalign in Naperville.
With his combined years of experience and formal training, Dr. Weyneth offers a comprehensive list of dental services, including dental implants, orthodontic care, snoring and sleep apnea treatment, gum disease treatment, emergency dental services, Teeth-in-a-Day, and children's dental care.
Our Naperville dentist and incredible office staff truly understand what it means to treat patients right. We are confident that you will be happy with your experience at Sherman Oaks Dental. Our office features "soft touch service" and offers warm face towels, comforting music, and complimentary gourmet tea, coffee, or hot chocolate to make you feel pampered. Dr. Weyneth is currently accepting new patients. Make an appointment today to see how much better dentistry can be.
Is Snoring Disturbing Your Sleep?
Snoring and sleep apnea can disrupt your sleep and your health, contributing to major medical problems. At Sherman Oaks, we offer relief to the roughly one in fifteen Americans affected by sleep apnea. At our practice, some of the best dentists in Naperville can help you diagnose your snore and begin treatment. Our sleep apnea treatments range from oral appliance therapy to more rigorous treatments. To learn more, visit our sleep apnea pages. Stop snoring and get your full night's rest today!
Meet
Our Team
At Sherman Oaks Dental, our entire team is dedicated to helping patients enjoy their time in our office. We look forward to getting to know you! To start, read a little more about what makes our team so incredible.
General and Preventive Dentistry in Naperville
When it comes to keeping your teeth healthy and comfortable, general and preventive dentistry is crucial. General dentistry is centered around the science of basic dental care, the treatment of tooth decay, and preventive dentistry. The goal of general dentistry is to keep your teeth comfortable, healthy, and functional—so that you can talk, eat, and smile normally.
In addition to helping you to maintain a beautiful smile, general and preventive dentistry can help you to save money and time in the long run. When dental problems are detected early and treated proactively, patients can avoid extra trips to their Naperville family dentist and enjoy fewer dental expenses. Preventive dental care also helps patients to avoid potentially life-threatening conditions tied to periodontal disease.
General Dentistry Services Offered by Your Naperville Family Dentist
To improve your dental health, Sherman Oaks Dental offers a wide variety of general and preventive dental care. Here are just a few of the services offered by our team.
Dental Exams
Regular dental exams are crucial in preventing tooth decay and other dental problems. During dental exams, your teeth, mouth, and gums will be carefully inspected to check for problems like hidden decay, infections, and even oral cancer.
Digital X-Rays
Modern digital X-Rays are more powerful and less damaging than ever before, while simultaneously allowing dental professionals to send dental records to other practitioners easily.
Full Dental Cleanings
Dental cleanings are essential to ward off gum recession, gingivitis, and tooth decay. Our friendly dental hygienists are careful and thorough, helping patients to feel comfortable and at-ease while their teeth are cleaned and polished.
Fillings
Fillings help to restore structure and stability to teeth once ravaged by dental decay. Sherman Oaks Dental offers both amalgam fillings for patients who prefer them and durable composite resin tooth-colored fillings for repairs on the visible surfaces of teeth.
Crowns
Porcelain dental crowns are used to preserve the root of the tooth while strengthening the original structure. Customized for each and every patient, crowns are commonly used after root canals or as part of full smile makeovers.
Root Canals
Deeply rooted dental infections may call for a root canal, where the original blood vessels and nerves inside the tooth are removed. Root canals allow patients to preserve their tooth and to eat comfortably—even after extensive damage or decay.
Extractions
Your family dentist in Naperville, IL also offers tooth extractions for teeth that are severely damaged. Extractions are performed under local anesthetic, making the process as painless and stress-free as possible.