Why are Naperville Dentists using Clear Aligners instead of Metal Braces?
Invisalign Makes a Great Smile Easier!
Are you a teen or an adult who desperately wants straight teeth but hates the thought of a mouth full of metal? Invisalign could be the right choice for you.
Unlike traditional braces, which include immovable, unsightly metal brackets and uncomfortable wires, Invisalign uses a customized series of clear aligners to gently shift misaligned teeth into a beautiful smile. You can remove them when you need to, brush and floss normally, and eat or drink whatever you want without restrictions or discomfort. Best of all, they are virtually invisible, so no-one will even know you are wearing braces!
Why is Invisalign becoming the top choice for dentists and patients? Here's why:
Invisalign in many cases takes only six to fifteen months to work
The aligners can be uniquely customized to your mouth, with the final result predetermined.
Each set of aligners can be worn for two weeks, during which time the teeth slowly shift a tiny amount with minimal pain or discomfort.
You only need to visit your dentist every 8-10 weeks to have your progress checked.
You can take the aligners out to eat, drink, brush and floss, making them much less annoying than traditional braces.
The clear aligners are virtually undetectable when worn properly, meaning you don't have to be self-conscious about your braces.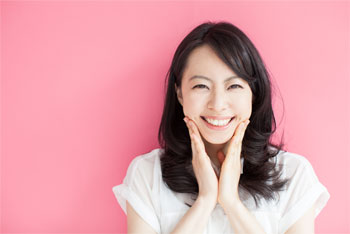 Invisalign treatment may include between 18 and 30 aligner sets. Your Naperville dentist will take an impression of your teeth, and each aligner set will be designed to move the teeth a fraction of the distance needed, culminating in a smile that is certain to have you showing it off regularly.
Interested in straighter, more attractive teeth? If you think you or your teen would benefit from Invisalign, call us today at (630) 473-3843 to schedule a consultation!