Need a New Smile? Consider Teeth-In-a-Day
Are you ready for a new set of teeth? Our teeth in a day procedure allows your Naperville cosmetic dentist to replace one or several teeth at one time. Patients in need of several implants can walk into our office and walk out with a completely transformed smile. We create our dental crowns on-site. This allows us to provide faster treatments for our customers. If you need same day crowns in Naperville, our skilled team is here to help.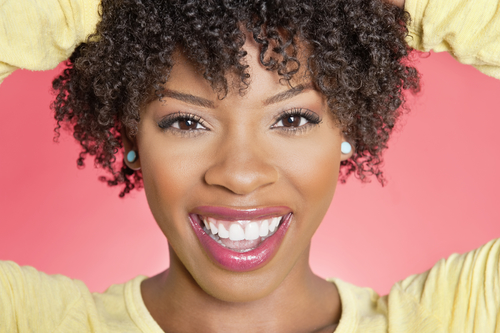 Teeth-In-A-Day allows you to get permanent dental implants and crowns, all in the same day!
Request An Appointment
What Are Same Day Crowns?
CEREC same day crowns can restore teeth within a few hours. A traditional crown can take multiple dental appointments, where you have to wear a temporary tooth for 2 weeks. Same day crowns are created in our office and ready in just a few hours. The CAD/CAM technology allows us to design and create the crown in our office without the need for a temporary crown.
We love using CEREC crowns because they don't need all the preparation as a traditional crown. We can also shape the tooth to match your original tooth. One important aspect of cosmetic dentistry is perfecting the look, color, shape, and size of a tooth. Thanks to 3D imagery and CAD/CAM, we can take precise measurements of the tooth, giving a final design that improves your smile. Once the tooth is prepared, we can cement the tooth in place.
Why are CEREC same day crowns a benefit? Here are some advantages to teeth in a day:
Saves time. You no longer need to schedule several appointments for a dental crown.
Saves money. When you only need one appointment, it will save you time and money. The appointment cost is less expensive, and we no longer need to pay for the temporary crown.
If you need a crown replacement, contact your Naperville cosmetic dentist to schedule an appointment. We can look at your existing crowns and determine if it is time to replace them with the new CEREC crowns.
What happens if you need many teeth extracted? Is it possible to place a dental implant and a permanent crown in the same day? At Sherman Oaks Dental, we can create and place custom crowns on your dental implant in just one day! Multiple teeth replacement is finally an option as we can replace upwards of four teeth at once. If you have several lower teeth that need to be replaced, contact our office to schedule a consultation. Here are some advantages to the all-on-four dental implant:
Multiple implants for a hybrid denture can strengthen the area while also improving the stability of the new dental implants.
The healing time is significantly shorter as the area only has to heal once. Implants are placed immediately with the crown, giving you a complete smile. We make custom crowns in our office so you can walk in and out the same day with your final teeth in place.
Why Choose Us For Same Day Crowns?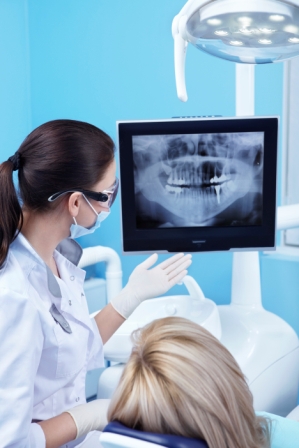 At Sherman Oaks Dental, we provide treatment for several complex dental procedures including all-on-four dental implants. Our CAD/CAM technology allowing us to create dental crowns in the office is one of the only places offering this services in the area. We have years of experience and extensive training on dental implant and CAD/CAM dental crowns.
Our office is here to help you finally find the smile you deserve. Dr. Bryan Weyneth can give you a perfected smile the same day, helping you to finally have confidence in the way your smile looks. For additional information on dental implants and same day dental crowns, contact Sherman Oaks Dental to schedule your appointment today!
Request An Appointment

What to Expect
Before the procedure, we will take x-rays of the area to have a solid understanding of exactly where the implant needs to be placed in the bone. We will create an acrylic bridge which is designed to help the implant area heal.
Once all the measurements and specifications are in place, we will numb the area for treatment.
Once the area is numb, we will extract the teeth and smooth out the bone. Then, your Naperville cosmetic dentist will place the dental implant into the bone, where it will bond with the jawbone. The implants are strong enough to withstand the pressure of chewing just like your traditional teeth. The implants offer a strong foundation for the CEREC crown. After about three months, the site should be completely healed. We will test the area to make sure the dental implant bonded with the bone.
Outcomes of All on Four Dental Implants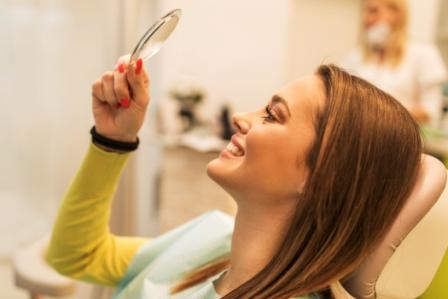 For long-lasting dental implants that only take one appointment, All on Four Dental Implants are the perfect solution. Schedule a consultation with us today.
Request An Appointment
The all-on-four dental implants have one of the highest success rates among dental procedures. We have patients eat dinner the same night of the procedure! Patients find the healing time is not too painful and they are often feeling better within a day or two. All-on-four dental implants are preferable because they offer a complete restoration solution for patients in need of multiple dental implants. If you have missing teeth and you want to restore your smile, we can help.
If you have several missing teeth or you are using dentures for your missing teeth, it is a good time to consider dental implants. Dental implants in Naperville are a permanent solution to restore your teeth. Dentures need several visits to make sure they fit, because they can get loose over time. Implants look and feel like your regular teeth at the start, so you don't have to worry about multiple appointments. To see if you qualify for all on four dental implants and our same day crowns, schedule a consultation with us today. We can't wait to help!