You've probably heard of dental veneers, but have you heard of Lumineers, an ultra-thin alternative that allows you to whiten and reshape your teeth without permanently altering your underlying enamel? Made of translucent porcelain, Lumineers mimic the look of real teeth, giving you a natural and glowing smile durable enough to last, and one you'll love, for decades. It's easy to see why Dr. Bryan Weyneth, your cosmetic dentist in Naperville, loves giving our patients beautiful smiles with Lumineers.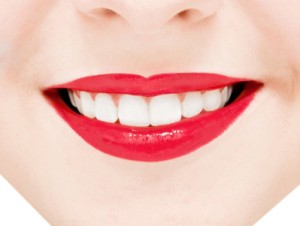 A Solution to Your Dental Problems
Lumineers are an extremely simple way to fix a myriad of dental problems. In only two visits, you could have the smile you've always wanted. Lumineers provide a way to brighten and whiten stained teeth permanently, fix chipped teeth, close unsightly gaps and spaces between teeth, and reshape teeth for an even and beautiful smile.
An Alternative to Braces
If you have crooked teeth, but don't want to go through the time-intensive, uncomfortable, and pricey process of getting braces, Lumineers could be your solution. As long as the misalignment doesn't affect your bite and is not too severe, Lumineers could give you straight, beautiful teeth painlessly and almost instantaneously.
A Comfortable Way to a Beautiful Smile
Traditional dental veneers require that some of your dental enamel be removed to make room for them. Lumineers, on the other hand, are about as thin as a contact lens. This means that to apply Lumineers to your teeth, Dr. Weyneth can apply them while removing little or none of your natural tooth. This ensures that your pearly whites are still strong and durable under the implants. The non-invasive procedure also ensures minimum tooth sensitivity, and getting used to having Lumineers takes almost no time all. You can be comfortable in your new smile as soon as you walk out the door.
Dr. Weyneth is ready and willing to give you a stunning smile with Lumineers. Contact Sherman Oaks Dental in Naperville, Illinois for more information about Lumineers.