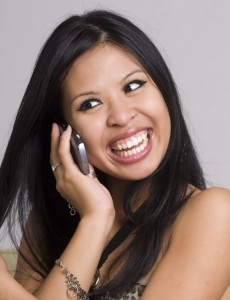 When it comes to modern orthodontic care, you don't have to worry about having a mouth filled with metal if you choose Invisalign. The Invisalign system is personalized for each and every patient, relying on 3D renderings of your teeth to craft durable, clear retainers that work in succession to straighten your smile. Because Invisalign in Naperville is designed for each patient individually, the aligners typically work faster than traditional braces, usually offering full results in under a year.
Invisalign in Naperville isn't just about looks. Here are some of the benefits of Invisalign–and of orthodontics in general.
Prevent Uneven Wear
Most people with crooked teeth don't realize it, but those misaligned teeth are more susceptible to damage like uneven wear. When teeth sit at odd angles or are unevenly spaced, they can endure more bite force than straight teeth, which sit side by side to spread out impact. By getting your teeth straightened, you can prevent uneven wear, helping you to avoid other restorations down the road.
Straight Teeth Are Less Prone to Injury
Crooked teeth also create dangers for your neighboring lip, cheek, and gum tissues. When teeth are crooked, they make your mouth more prone to injury because impact to the face could cause lacerations in your oral tissue from your teeth. However, Invisalign can help you to prevent these injuries, especially since the retainers are smooth and comfortable.
Decreases Headaches and Muscle Strain
When teeth are crooked or the bite is off, it can hold the jaw at an uncomfortable angle, leading to muscle strain and tension headaches. Orthodontic treatments like Invisalign can help your cosmetic dentist in Naperville to prevent pain and discomfort in your head and neck.  
Easier to Clean
Invisalign retainers are completely removable, unlike traditional metal braces which are cemented in place. This means that you can pop out your retainers to eat, go on a date, or give that presentation at work. Removable retainers also mean that your teeth are easier to clean during treatment, since you can take the aligners out to brush and floss. After teeth are straightened, these benefits continue, since straight teeth are easier to keep clean and less susceptible to periodontal disease.
If the Invisalign system sounds like it would work for you, contact Sherman Oaks Dental. Our doctors would be more than happy to talk with you about  your orthodontic treatment options so that you can decide how to proceed.