If you are tired of dealing with crooked, uncomfortable teeth, but you aren't excited about the idea of traditional metal braces, Invisalign aligners are an option you should consider. Here at Sherman Oaks Dental, we are proud to offer the procedure, which consists of a series of clear retainers.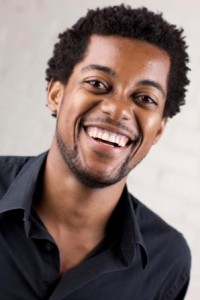 The Invisalign system is tailored for each individual patient. Invisalign consists of between 18 to 30 retainers, depending on the alignment of your teeth. These clear aligners are nearly undetectable when worn, which means that you can straighten your teeth gradually without attracting a lot unwanted attention. This feature makes Invisalign perfect for adults who might be worried about maintaining a professional appearance, or teens who are concerned about dating.
Enjoy A More Comfortable Orthodontic Experience
Because Invisalign retainers aren't affixed to your teeth with dental cement, wires, and brackets, these clear aligners provide a more comfortable orthodontic treatment experience. Also, because Invisalign retainers can be removed, you can eat, drink, or cuddle with your spouse without worrying about braces getting in the way. This means that you can enjoy more natural-looking family photos and simpler mealtimes, without affecting your results.
Avoid Oral Issue Damage
Since Invisalign systems are designed specifically for your teeth, they provide a tight, comfortable fit. This means that you won't have to worry about oral tissue damage such as scraped cheeks and gouged gums. A safer experience also means that you won't have to deal with oral scars that could inhibit normal eating or talking in the future.
Keep Your Teeth Cleaner
One of the big downsides of traditional metal braces is that they can make it difficult to keep your teeth clean and sanitary. Because wires and brackets have sharp edges, braces can snag food and particles can get left behind—even after brushing and flossing. Also, since brushing and flossing are inherently more difficult with braces, patients can be left with undetected oral decay or a stained smile.
However, because Invisalign retainers can be removed during meals, you can eat without worrying about large chunks of food being left behind. When you are done eating, you can even brush without your retainers. This opportunity makes it possible to keep your teeth clean, healthy, and white throughout your orthodontic treatment.
The Process of Getting Invisalign
After the doctor determines that you are a good candidate for Invisalign, he will take impressions of your teeth. These impressions are then sent to a lab where technicians create a 3D computerized model of your smile. The technicians use this model to simulate the natural progression of your orthodontic treatment, and your retainers are made accordingly. After your retainers come in, you will be asked to come into the office and the doctor will check the fit. Patients can expect to wear Invisalign retainers for between a year to a year and a half, depending on your smile.
If Invisalign sounds right for you, make an appointment with Dr. Weyneth today!