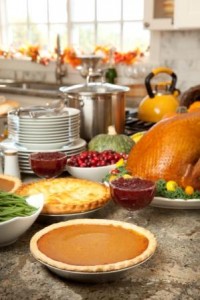 Thank you for letting us provide for your dental needs. As Thanksgiving approaches, wonderful clients like you are what we're thankful for this year. Please keep taking good care of your teeth, and let us help you keep them bright and healthy with exams, cleanings, and restorative dentistry.
It's especially important during the holidays to pay extra attention to your teeth. Most of us consume more sugary foods from Thanksgiving to New Years than at any other time of the year. Thanksgiving is a big culprit, as the traditional meal includes sweet treats like pie and cranberry sauce. We want you to enjoy your meal—but afterwards, don't forget to brush. Bacteria in your mouth will also be enjoying the feast.
Also, bear in mind that the wine and coffee that you may drink during and after the Thanksgiving meal can stain your teeth. Keep an eye out for staining. Sherman Oaks Dental offers teeth whitening to reverse staining and darkening caused by food and drinks. If you need our services, don't hesitate to schedule an appointment. We'll be available by phone during our scheduled hours after the holiday, or you can request an appointment online.
Once again, happy Thanksgiving from all your friends at Sherman Oaks Dental. We hope you have a joyful holiday filled with reasons to smile.
Sincerely,
The Sherman Oaks staff