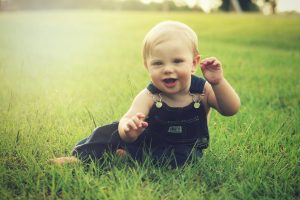 There are a lot of "firsts" in a child's first few years of life. Their first vaccines. Their first steps. The first time they stay in their bed without your assistance. The list could go on and on. Most of these "firsts" are harmless and are necessary for your child to grow and learn. Going to the dentist for the first time shouldn't be any different. It is a necessary part of growth and the benefits of having your child see a dentist early on in life are many. Here are some ideas to help you prepare their first appointment at Sherman Oaks Dental your Naperville family dentist.
Having a Dental Home

. Life is full of chaos. We are always running around from activity to activity with our kids. Change happens and that is expected and good for us. However wouldn't it be nice to be able to count on having a reliable dental home. This is especially important for your children. Going to the dentist can be scary for anyone, especially children who have no idea what to expect. Having a family dentist in Naperville in place can bring great comfort to your child. Knowing that they are visiting an office that is concerned with their needs can make a possible scary experience in to an excellent, positive one.

Schedule Early

. Baby teeth are just as important as adult teeth. Tooth decay in those first teeth could mean a higher risk of decay in permanent teeth in adulthood. Tooth decay can be a result of children falling asleep with their bottles and needs to be addressed right away. It is very important to schedule your child's first visit at an early age; between 1-3 years.
Set a Good Example

. Children are so impressionable. They watch us do everything and often form habits based on things we are teaching them through our example. It's important for parents to set a good example for their children. When they see you brushing usually they want to as well. Make sure you have good dental habits in place for yourself. This will not only benefit you but your children as well. If you have dental fears it's important to try and not relay these on to your children as they may also develop fears.
Prepare at Home

. Before your child's first visit tell them what is coming up. Do not let the drive up to the dentist office be the first time they are hearing about it. They are smarter than we think and it helps them to know what to expect. Read books to them about going to the dentist. The library and bookstore has a great selection to help you with this. Another thing that could help is taking your child in to the office and let them meet the staff. If you have the courage to, you could even let them watch you get a dental check-up. Also talk to them about what to expect on their first visit, making sure to answer their questions in a loving way and staying positive.
What to expect on the first visit
Although each visit can be a little bit different based on the needs of each child, here is some general information of what you and your child can expect on the first visit.
You can expect Dr. Weyneth or a dental hygienist to:
Review your child's history

Respond to your questions and concerns

Talk with you and your child about their overall oral health

A gentle teeth cleaning if the child permits it  

Show you how to clean your child's teeth

Give specific advice about home dental care including diet and recommended toothpaste

Tell you what to expect as your child grows

Suggest a schedule for follow-up care
It is important that you ask any questions that you may have. If your child has a hard time on their first visit, don't worry. This is perfectly normal. The important thing is to keep bringing them back regularly. Make the next appointment before you even leave the office. Eventually it will become easier and can even be a delightful experience for both of you.
The sooner children begin getting regular dental checkups, the healthier their mouths will stay throughout their lives. Early checkups help prevent cavities and tooth decay, which can lead to pain, trouble concentrating and other medical issues. Youngsters with healthy teeth chew food easily, learn to speak clearly and smile with confidence.
It is important to find a dental practice that is comfortable for you and your child. A friendly place that is familiar and has the needs of your little one in mind. At Sherman Oaks Family Dental we care about you and your family.
We can help to make the first dental visit a comfortable and pleasant one. We will happily answer any questions you may have and help you to make this a good experience for your little one. Call our friendly office today to schedule an appointment.