There are all kinds of reasons why you would choose Sherman Oaks for cosmetic dentistry in Naperville. Our dental practice. Take a look at the following before you make your decision.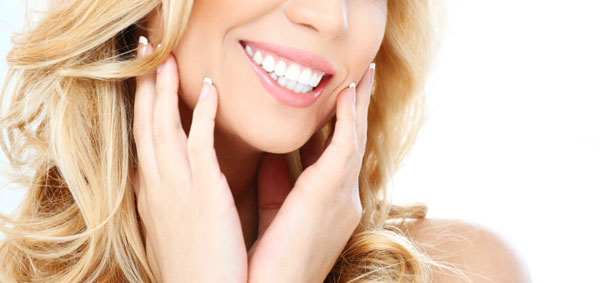 We Prioritize Comfort
We understand that dental anxiety is a significant issue for many patients. That's why we take every precaution to ensure your comfort throughout your time with us. Dental procedures can be challenging and complex, but thanks to our friendly and informative team, you'll be guided through every step of the process and always know what's going on.
We Provide All Your Dental Needs From A Single Location
There's nothing more annoying than going to the dentist only to find out that you need to get treatment elsewhere. A dental practice should offer everything from a single location. That's why when you come to us, you'll be able to get a range of treatments, both cosmetic and general, to suit your unique circumstances.
We Communicate With You In Helpful Ways
We communicate with you in helpful ways. If you have an appointment, we can send you reminders via email and text, and you can call us at any time if you have any questions about a procedure. We keep channels of communication open, providing you with the support you need to ask questions or raise concerns.
We Are Affordable
Too many dental practices are priced too high or have complicated pricing structures. Often, you don't find out about the cost of your treatment until you've had the procedure, by which time, it's too late.
We don't think this is fair. That's why we always keep you informed of prices, whether you're insured or not. We'll also guide you through what your dental plan covers and what it doesn't so that you can make a decision about the kind of treatment you receive through our clinic.
We Are Honest
We will never recommend treatment that you don't need or ask for. Our goal is to ensure that you have a healthy, beautiful smile. We provide you with options, and it's ultimately you and Dr. Weyneth's decision what procedures you have.
We Offer Personalized Service
When you come visit Sherman Oaks, you're more than just another patient. We take the time to get to know you and your dental history individually. We believe that this approach helps the entire team not only make you feel appreciated, but also provides you with the most appropriate treatment. Each mouth is unique and should be treated as such.
If you've been having recurring issues with your oral health, come and speak with us today. We'll take the time to listen to your story and then offer various solutions. Oral health needs can be complicated and evolve. Our goal is to listen to what you say, investigate the root cause of the problems you're having and then provide the appropriate response.
We Are Committed To Your Oral Health
Your oral health is the reason we got into dentistry in the first place. We're passionate about ensuring that people have excellent hygiene and can achieve the beautiful smiles they want. Schedule an appointment with us today to find out more.