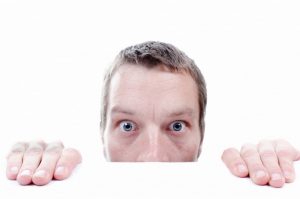 We've treated many patients who come to us with intense fears about dentistry. The thought of sitting in a dental chair makes them incredibly anxious, to the point where they've avoided the dentist for years. This is most common in children and teenagers, who are often forced to go to the dentist by their parents. However, dental anxiety can affect anyone. 
Of course, you must visit the dentist at least two times per year for regular checkups. This allows Dr. Weyneth to discover any problems as they develop, meaning we can take action and stop massive issues from happening in your mouth. So, those of you with dental anxiety will be pleased to know there's a way to make your experience more bearable; sedation dentistry. 
What Is Sedation Dentistry?
Put simply, sedation dentistry involves using different medications to help patients feel more relaxed in the dental chair. This can range from mild to more extreme sedatives that let you drift off and forget you're even at the dentist! 
We offer sedation dentistry in Naperville for anyone that needs it. Over the years, we've seen patients that only need a slight bit of sedation and ones that require general anesthetic to completely knock them out during a procedure. It all depends on the level of fear and the procedure in question. 
How Is Sedation Dentistry Performed?
Different dentists may call upon different techniques to perform sedation dentistry. Some use IV sedation, which involves injecting the drug through a vein. It works quickly, and the level of sedation can be adjusted throughout the treatment. 
At our practice, we commonly use nitrous oxide – also known as laughing gas. You will be given a mask that covers your nose and lets you inhale the gas. The properties of nitrous oxide make it perfect for sedation as it relaxes the patient almost right away. But, it also has the benefit of not lasting very long. We can adjust the amount given to ensure it lasts the whole appointment, but then it will wear off after a while when you're done. So, you can often drive home even after you've been sedated with laughing gas. 
What Are The Benefits of Sedation Dentistry?
We find sedation dentistry highly beneficial as it takes the fear factor away from dentistry. You'll no longer be afraid to visit the dentist, which means you get the treatment you need. We've seen loads of patients who have gone years without any treatment or checkups. The result is a mouth full of tooth decay and other oral health issues. The same goes for anybody with children who are scared of the dentist; we can use sedation dentistry to ensure they still get checkups and receive treatment. 
If you're interested in sedation dentistry – either for yourself or a family member – then feel free to schedule an appointment with us today, and you can receive anxiety-free dental treatment at last!