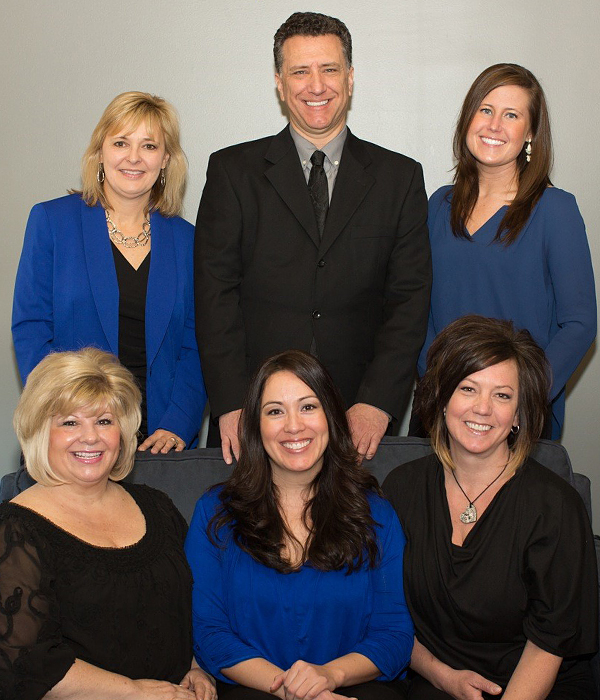 Having a dentist that can take care of every single member of your family would be the ideal scenario for most of us. Children, teenagers, adults and the elderly all have different needs when it comes to dental care, but a family dentist has the knowledge to treat everybody. Having too many specialists to travel to can create confusion and wasted time in the family calendar, so choose a Naperville family dentist to provide you all with outstanding dental services. Here are some of that ways that Sherman Oaks Dental can help your family with their dental care.
Dentistry for Children
We can provide preventative dentistry and emergency dentistry for your children. Both of which are very important when it comes to keeping your kids' teeth clean, healthy and free from disease.
Preventative dentistry includes routine dental exams, cleanings and fluoride varnishes. When your children get in the good habit of going to the dentist from a young age they will be more likely to develop healthy and strong teeth.
We also offer emergency dental treatment for those unexpected accidents. When you have see a family dentist you know you can go to them with any problem no matter how major or minor it may be. Whether they have chipped a tooth or knocked one out in the playground we can fix the problem and prevent any further damage.
Dentistry for Teenagers
Many teenagers go through an awkward stage with their teeth, so we are here to help them feel more confident and comfortable with their teeth. Invisalign treatments can help teenages who are living with crooked teeth and they are almost invisible to the naked eye. Allow your teenage to enjoy their stunning smile with just a couple of months of Invisalign treatment.
Dentistry for Adults
As you get older the general care of your mouth and teeth becomes more important, but you can also start to become more aware of the way you look. At Sherman Oaks Dental, we can assist you with any of your cosmetic requirements as well as your routine oral health. From teeth whitening treatments to gaps in your teeth, Dr. Weyneth will help you to resolve all of these ongoing issues.
We can also fit dental implants if you ever lose any teeth. Your false teeth with look very natural and will be permanently fitted into place with special dental posts. We will be able to advise you on the best treatment for your individual case.
Dentistry for Seniors
Gum disease prevention and treatments for those in the family who are over fifty are both very important. We will be able to provide the older members in your family with preventative care and unique dental problems associated with age.
With Sherman Oaks Dental you can be reassured that each one of your family members is receiving professional care during every visit. Whether you have little ones to worry about or grandparents to care for, a family dentist can truly do it all. Contact us to schedule an appointment today!