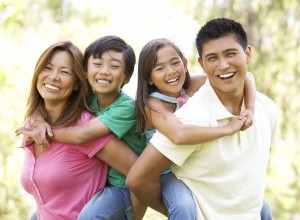 If you are looking for a new dentist in Naperville, you might wonder whether you should schedule appointments with specialists in the area or visit a family dentist, such as Sherman Oaks Dental. Although it can be tempting to work with someone who has additional training in various specialties, the simple fact of the matter is that general dentists are trained across all of dentistry, offering a wide range of services for your family for a better price. Here are four great reasons you should use a family dentist, and why you won't regret your decision.
Easier SchedulingOne of the best things about working with a family dentist is that it allows you to schedule appointments for your entire family with a single phone call. Instead of calling several different offices and trying to schedule appointments, you can work with an office that knows your family, understands your children's needs, and can schedule their visits accordingly.
Treatment for the Entire FamilyIn addition to attending traditional dental school, family dentists typically work on continuing their education through seminars, educational conferences, and personalized training sessions with specialists from around the world. Because of this training, general dentists are qualified to offer a wide range of treatments for the entire family, including fillings, root canals, extractions, dental crowns, teeth whitening, dentures, partial bridges, and even wisdom teeth extractions. Some dentists also offer specialized treatments such as sleep apnea treatment and teeth-in-a-day.
Kid-Friendly EnvironmentMany dental offices aren't especially welcoming to kids, which can leave them with debilitating dental anxiety that they have to deal with for the rest of their lives. Fortunately, your Naperville family dentist is able to work with entire families, and they can provide your kids with the kind of treatment that they need to stay happy and comfortable.
Billing and Records in One PlaceAnother huge benefit to working with a single family dentist is the fact that all of your billing and dental records will be in one place. This makes it much easier to work with insurance companies or sort out issues, since you won't have to go hunting for paperwork.
Schedule an Appointment With Us
If you know that your family members need to be seen by a dentist, don't hesitate to schedule an appointment with your Naperville family dentist. Sherman Oaks Dental is known for their dedication to their patients and their warm and welcoming atmosphere, which is why residents throughout Illinois use this family dentistry practice in Naperville. To schedule an appointment, give them a call or request an appointment online.