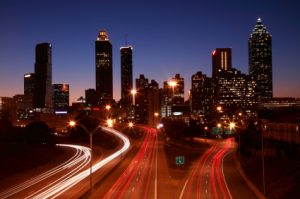 Happy Holidays! From your Naperville cosmetic dentist at Sherman Oaks Dental, to you! We are looking forward to the holiday season and to spending time with family and friends. We wish for all our patients joy, great food, and good times with those they care about. There are so many ways and so many things to celebrate during this time of year. No matter how you enjoy the season, we hope this one brings happiness and good feelings.
Stay safe and healthy this winter season!
We wouldn't be your Naperville family dentist if we didn't remind you to take care of your teeth during the holidays! There are often many yummy treats around such as chocolates and pies, and it's important to maintain good brushing and flossing habits. This will keep your gums and teeth healthy even as you enjoy some of the goodies.
Also, we want to help our patients and community stay safe during the holiday season. There is a lot of travel that happens during this time of year as people visit loved ones, so…
Here are some tips for safe travel during the winter.
Keep tabs on your flight

Winter weather can impact flights even to sunny destinations. It is a good idea to check in to ensure your flight hasn't changed or delayed because of weather.

If you are driving, be aware of weather and travel warnings

It's always better to wait than to drive into a storm. If you're aware of the weather, you can avoid driving into a bad situation. Even if you're in a hurry, it is better to wait than drive on bad roads. In case of emergency or a big storm, keep jumper cables, a first aid kit, and cold-weather clothes in your car.

Keep snacks and water with you

If you are driving, keep nonperishable snacks and water in your vehicle. For flights, be sure to bring some snacks and keep your water bottle filled after going through security. Delays might happen during this time of year and travel can take longer than expected, so it is always a good idea to have food on hand.

Keep your electronic devices, especially your phone, charged

If driving in a car, it is always a good idea to bring a car charger. For airplane travel, make sure your phone is charged before arriving as it's not always possible to use the charging stations at the airport. Also, portable chargers can keep your phone charged even during a delay.
Schedule an Appointment
Before the holidays start in earnest and you make your trips, come to your Naperville Family Dentist for a checkup. We offer teeth whitening and other cosmetic dentistry services, so schedule an appointment to brighten your smile for the new year!