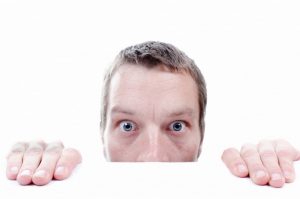 Going to the dentist office for the first time can be a scary thing for a child. We know that you want the best for your child and we would like to offer some tips that may help ease the stress of going to the dentist.
The earlier a child visits the dentist, the better. It's best that the first visit starts at age 1 or when the first tooth is visible. If you have already missed this age don't worry about it at all. Getting them in early is what's important, not necessarily the age. When they visit our family dentist in Naperville it will provide your child with a dental home where all of their dental needs can be met. They will be taken care of.
Sometimes details are important especially when children get older. However on their first visit it's a good idea to avoid too many details. Including too much information may raise some questions which can lead to other unknown things that may cause some worry. For example: giving them information about cavities may lead to them asking what happens to fix the cavity, which can then lead to talking about fillings, which might might make them scared. Maintaining a positive attitude, however, about an upcoming visit can be a great thing and help your child feel at ease. Keeping it simple is the way to go when your child is first starting out with regular dental checkups.
It is very normal for young children to cry, whine, and not want to be examined by a stranger. Stay calm and remember that we are used to working with children and have seen our share of tantrums and meltdowns. We can help guide you and it may even be helpful for you as their parent or guardian to stay at a distance or it might be better for you to hold their hand during the exam. We are here for you and your child and want this to be a pleasant experience. We will not make your child do something that is uncomfortable or unpleasant. Sometimes it takes a couple visits to be comfortable with the experience.
Sometimes all kids need is to see that going to the dentist can be a fun experience. Check out some books from the library or watch a show that talks about a child's first visit to the dentist. Even role playing can be fun. You can pretend to check their teeth and let them do the same. Making it fun will also allow you to have some good memories with your kids.
Being an example of practicing good dental hygiene is probably the most important on this list. When they watch you brush your teeth or eat healthy foods they will want to do it themselves. Talking about why dental hygiene is important can also go a long way with your children. They soak up more than we know.
Going to a family dentist will ensure that your child have a better experience than from a general dentist office. They are more specialized in children's care and have more experience. Going to the dentist can be scary for children but with a few simple steps you can make it a happy experience for them. Give our office a call today.